DuckIt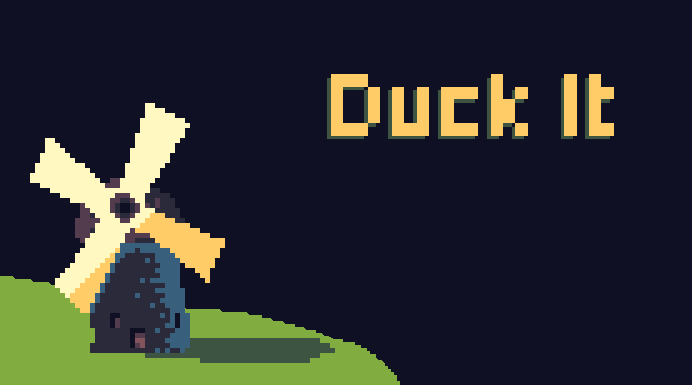 This is a game prototype inspired by good old 'shoot the Duck' games. You have ONE MINUTE to shoot as much as you can. Be careful what you shoot and collect badges for more points.

All you need is just your mouse. Left click to SHOOT, right click to RELOAD your gun. You can also shoot using the SPACE button and RELOAD with Shift button.

Each kill will get you some score points. How much you can get and can you beat others? Share your results.

As this is my first game that I've been doing from scratch on my own, I would appreciate any feedback or CC.
At this point this game is almost done, the last stage is to create port for iOS and Android devices, I have also in plan implement some online score system, but this might take quite some time to complete, since I have absolutely no experience with it.
Do you have an idea for improvement or additional content? Please do not hesitate to contact me and I will be more than pleased to implement that!
Thank you very much for Your time
TOP SCORES:
1st place: Sheldominez - 950 points
2nd place: Pixelshorts - 860 points

3rd place: Sephirdorf - 855 points


Comments
Log in with itch.io to leave a comment.
I love your art work! Looking forward to seeing some more of your games.

Loved the pixel art! Waiting for your next games!

Thanks a lot! Glad you like it. I am already working on some new ideas, hopefully I'll be able to bring them to live soon ;)